Florey researchers listed in the top 1% for neuroscience and behaviour
Clarivate has today
revealed
t
he researchers with 'significant and broad influence'
in
its
Highly Cited Researchers
list
for 2023.
Professor Ashley Bush, Professor Colin Masters AO and Professor Christopher Rowe have been included in the 2023 Highly Cited Researchers roster, acknowledging their multiple highly-cited papers which rank in the top 1 per cent by citations for their fields and publication year in the Web of Science over the past decade.  
Professor Colin Masters AO has focused his career on research in Alzheimer's disease and other neurodegenerative diseases, including Creutzfeldt-Jakob disease (CJD). Over the last 40 years, his work had a major influence on Alzheimer's disease research worldwide, particularly the collaborative studies conducted with Konrad Beyreuther in which they discovered the proteolytic neuronal origin of the Aβ amyloid protein, which causes Alzheimer's disease. 
Professor Ashley Bush is noted for his discovery of the importance of metal biology in neurodegenerative brain diseases. The impact of his work has moved the field of neurodegeneration towards an appreciation for an underlying disturbance in brain metal homeostasis, and has provided insights into the pathogenesis of Alzheimer's disease (AD) and other brain diseases including amyotrophic lateral sclerosis, Parkinson's and Huntington's diseases as well as schizophrenia.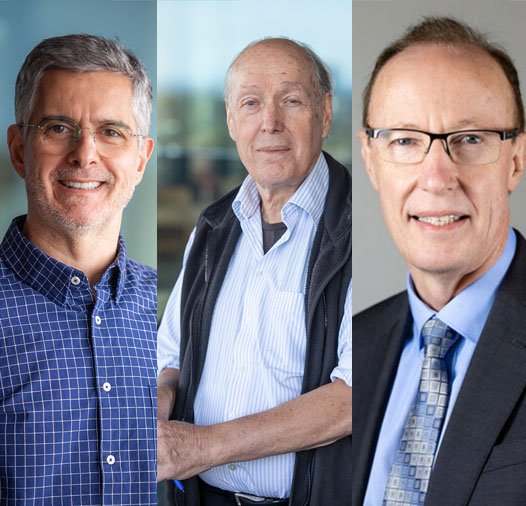 Professor Rowe focuses on molecular imaging and blood diagnostics of neurodegenerative diseases, particularly Alzheimer's disease, for better understanding, earlier more accurate detection, and to facilitate development of early therapeutic interventions.  
Professor Trevor Kilpatrick, Director of The Florey, said:
"Professors Bush, Masters and Rowe exemplify the calibre of people here at The Florey and demonstrate their dedication to advancing our understanding of the brain every day."

"We celebrate their achievement as Highly Cited researchers and recognise their outstanding, world-class research output over the years.

"Their respective work has led to critical advances in identifying causes of certain neurodegenerative conditions and diseases and has paved the way forward for novel treatments and cures. Congratulations to all."
The Highly Cited Researcher list features 6,849 researchers from 67 countries. According to Clarivate, of the world's population of scientists and social scientists, Highly Cited Researchers are 1 in 1000.  
They are identified as individuals who have demonstrated significant and broad influence in their fields of research. This small fraction of the researcher population contributes disproportionately to extending the frontiers of knowledge.  
Bar Veinstein, President of Academia & Government at Clarivate said:
"We celebrate the Highly Cited Researchers whose contributions transform our world by helping to make it healthier, more sustainable and more secure. Recognition of Highly Cited Researchers not only validates research excellence but also enhances reputation, fosters collaboration, and informs resource allocation, acting as a beacon for academic institutions and commercial organisations."